Responsive Web Design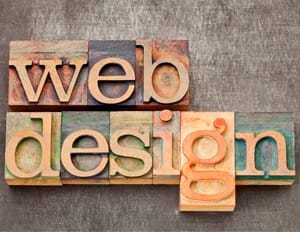 A professionally designed website in this new business and technology era is an essential part of boosting your business to the next level. A website not only gives your business an online presence, but it also markets your products and services, and promotes your brand.
Our responsive web design agency can also help you market yourself as an individual based on what you do as a freelance resource.
Web application development and E-commerce development help manage your business process and sell your products respectively. With the help of the internet, you can access your applications under secure connections and monitor your business activities from virtually anywhere. Selling your product online is expected in this era. Boost your sales and increase your revenue with responsive E-Commerce solutions and Cloud Computing.
An effective company website is a critical part of your business and the marketing professionals at DigiPix understand how important your image is. Our developers use the latest software programs and techniques to build your website and provide personal or business web design services, custom web development, mobile app development, mobile web development, WordPress, Shopify website styles, web application development, web hosting services, content writing services, E-commerce website design, and website redesigns, that are fully functional, up-to-date and 100% customized as well as mobile friendly. You can trust DigiPix Inc. for responsive web design for your business.
Consult with a Website Developer
Responsive Web Design & Web Development Process
All businesses need a website regardless of their size. Responsive Web Design and the web development process can be an easy or complex based on each client's individual needs. These needs may vary according to the client's objectives, their target market or audience, and other specific aspects. At DigiPix, a responsive website design agency we study each client to analyze and evaluate their online presence and that of their competitors before developing their website. Afterwards, we show our clients static samples of the functional website to give an understanding of how it will look upon completion and how we do web application development, mobile app development, and custom web development. The DigiPix staff are professional web developers that take care of the minutest details to ensure personalized customer specifications. Our clients can count on us for one-on-one editing every step of the way.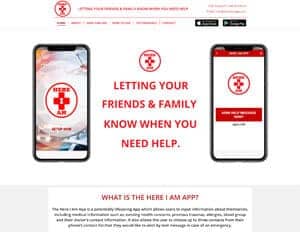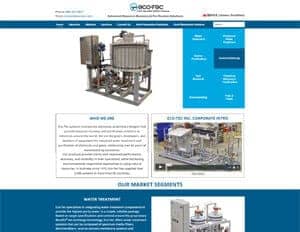 WordPress Sites
WordPress sites are very popular for blog writing these days, but they are used for more than just blogs; today WordPress sites are used in e-commerce sites to everything including restaurant websites. DigiPix is an expert in WordPress sites development. Whatever your schedule or deadline, our website design agency provides excellent quality and service to accommodate your needs. From quick turn-around times for last-minute tasks to jobs that require more planning, we've got you covered! Click here to see Website Portfolio.
E-Commerce Web Design
If you sell products or services, your website needs to be setup for E-Commerce.
DigiPix utilizes E-commerce website design to strengthen your online corporate image to secure the utmost benefits of e-commerce. We regularly interact with you throughout the E-commerce responsive web design and development process, web application development, E-commerce mobile app development, and E-commerce Custom web development, to synchronize our creativity with your needs. Reach more people than flyers, newspapers and radio ads by bringing them to your online store. https://www.digipixinc.com/website-design/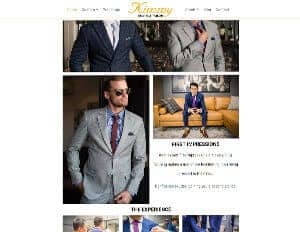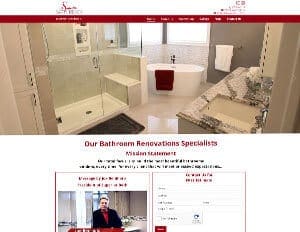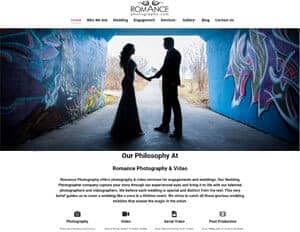 Content Management System
CMS (Content Management System) is the way to connect your offline database with your online website. Businesses can input information online which can be visible to customers or only to employees with secure access. This eliminates sending messages back and forth, keeping the information central and up to date for your whole team. Our responsive web design agency supports the WordPress platform to bring quality the CMS experience to our clients.
Content Writing Services
Having quality content on your website is the backbone of your brand's personality. DigiPix provides unique and original content writing services for your website so that its search engine ratings rank higher with search engines. Google's algorithms don't just look only for relevant content but they also look for innovative content. With DigiPix providing quality content writing services we'll create a website for you that distinguishes itself from your competitors.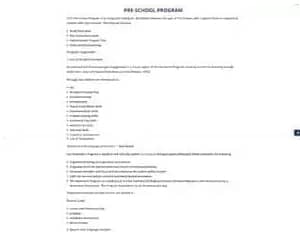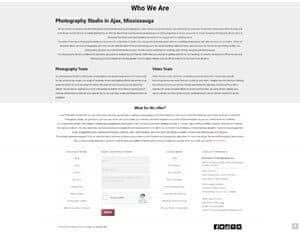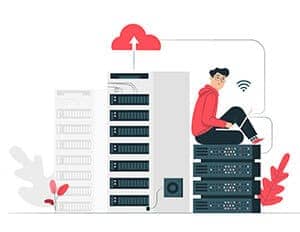 Web Hosting Services
Our goal is to provide our clients with the best Web hosting services available so that your website remains online 24/7. We provide contingency plans and make a regular backup of your website content and database to make sure nothing is lost in site updates or during server errors. We also offer shared or on a request, VPS (virtual private server) and dedicated hosting.
Web Redesign
Usually, redesigning a website is much more economical than developing a website from scratch. Utilizing the existing website, the client and our team discuss potential changes and improvements to the existing site.  Our designers and coders are experts in locating problems and our team of professionals fix or design code to ensure your redesigned site looks attractive, is effective and operates on the web as it should withing the given time frame and on budget. You can see our website design portfolio here.
Custom website designs with fast easier to use, responsive, adaptive and OADA compliance
Tell your story with a professional video that inspires people to share it with the world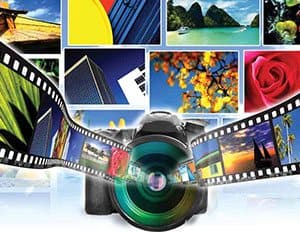 Let the good photo do it's job by defining your product online or shocase your portrait
Our 3D utilizes 4K technology to deliver a crisp quality to showcase photo realistic animations