3D Services Introduction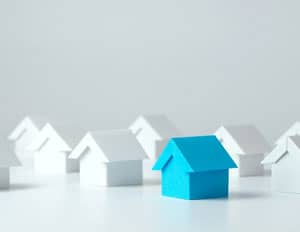 The application of 3D in the entertainment industry is not new. But it is new within the business industry – utilizing low-quality animations in the early days to the use of modern photo-realistic animations today. New technology and advancements in mobile development make 3D services more appealing and practical for use. Today, 3D applications vary from visualizations to prototyping and 3D printing.
3D Modeling & Animation is amongst the most popular forms of Computer-Generated Imagery (CGI) dominating our world today. As mentioned above, once associated with the entertainment and film industries, 3D models and 3D animation have been introduced to many different types of industries like manufacturing, advertising, medicine, forensics, and engineering.
The growing trend towards the use of 3D and animation stems from the realization that 3D computer graphics and professional modeling can be used to easily demonstrate proposed models, product design, and meticulous procedures invisible to the naked eye during presentations, trade shows and anywhere a visual demonstration is helpful or necessary.
Consult with 3D Specialist
3D model designs deliver a better understanding of the concept in a 3D space and in short, it lets you sell your idea more powerfully!
3D Modeling
3D modeling is the creation of a virtual (simulated) model that represents any living or inanimate object or surface in three dimensions. This lets you see the 3D model from all sides - top, bottom, front, back, right, or left - just like a real sculpture or surface.
A 3D modeler creates realistic, three-dimensional figures and objects on a digital canvas using specialized 3D modeling tools (computer programs) and techniques that brings them to 3D life. Here the 3D models are manipulated, adding in careful detail to their shape, color, texture, flexibility, and overall structure to make them fully representative of the desired object.
Any product design starts with a sketch and ends up in CAD software program for design. Computer design program companies like Nastran, Ansys and Autodesk – make amazing simulations using FEA (Finite Element Analysis) to technical, stress, crash data for engineers and experts. However, these simulations do not appeal to business presentations to governments, investors, bankers, PR (Public Relations), and media campaigns which require high-quality photorealistic renderings. DigiPix Inc. makes very detailed, photo-realistic, and appealing 3D modeling and renderings which are attractive to the public, businesses, and government officials and helps them make more informed decisions.
3D Animation
Animation is the process of putting slightly different pictures in rapid sequence to create the illusion of images in movement.
The process of putting 3D objects in motion is called 3D Animation.
Virtual 3D animation is the illusion of movement created with 3D models to demonstrate processes (real or hypothetical), or to project continuous motion. DigiPix creates life-like animations that attract audiences and helps them make better informed decisions.
3D VR (Virtual Reality)
From gaming to entertainment and now to industrial purposes, VR opens the door of 3D unlike any other format. DigiPix creates realistic VR videos like our animations to showcase the design or product in hyper-realistic VR view. The new VR can also be used to create background technical work in 3D Wireframe to demonstrate the depth of the design to engineers and technicians. This creates the opportunity to demonstrate layers in the design using VR.
Most importantly VR works on almost any computer, tablet, or mobile device without the need for additional hardware or software. This makes the VR experience extremely useful on end-user devices. The latest web browsers in use today us an Open GL format to display crisp 3D VR without compromising the quality of the 3D details.
VR can usually be viewed on any device without the use of special glasses. If glasses or devices are required, they can be purchased from such VR support brands as Oculus, SteamVR, Windows Mixed Reality, Cardboard VR, Daydream View and Lenovo Mirage Solo. These devices feature an active web browser like Google Chrome or Mozilla Firefox which gives the user the ultimate virtual 3D experience.
Daydream View & Lenovo Mirage Solo. These devices work with mobile devices in them with an active web browser like Google Chrome or Mozilla Firefox which gives the user the ultimate 3D experience in the virtual world of 3D.
3D AR (Augmented Reality)
With the advancement of computer and smartphone power, 3D AR has evolved as well from computer to mobile devices. 3D AR adds real life lighting and imagery to graphics extracts or shapes right before your eyes on mobile screens. This makes the use of 3D AR awesome for demonstration and educational purposes. Gaming engines use the power of a tablet or mobile device to bring the paper background, QR code, or 2D graphics to life and extrudes a 3D model with real-life lighting around it.
Architectural & Construction 3D
3D architectural visualizations, graphics, and animations are successfully being used in today's real estate market. Architects, builders, construction workers, and investors, all make use of the realistic, and accurate 3D architectural animations and visualizations of the prospective building or structure.
Having a realistic view of the project improves operational efficiencies and maximizes cost benefits. 3D construction and animation are ideal for builders, property developers, and architects who need to market the development or project to future tenants or buyers, and for planning approval purposes. These projects create a comprehensive and detailed simulation of projects including residential buildings, hotels, cafes, kitchens, clubs, factories, industrial buildings, corporate offices, shopping centers and more!
We generate walkthroughs, virtual tours and 3D fly-throughs of interior and exterior designs of any building to give a bird's eye view of the construction and to infuse it with rich multimedia visuals and effects with titles, music, voice-overs and other content display to create a professional presentation each time.
Spectacular 3D visualizations and animations enable architects and builders to identify product or design concerns or challenges in advance of the actual construction. This can avoid costly delays due to trial and error and keeps the project team and non-technical clients on the same page by bringing clarity through an accurate and realistic visual of the construction.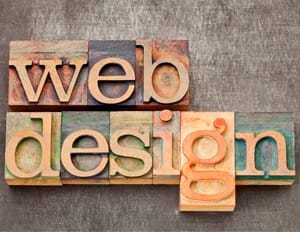 Custom website designs with fast easier to use, responsive, adaptive and OADA compliance
Tell your story with a professional video that inspires people to share it with the world
3D Virtual Reality is the way of the future to see inside the component of the item or the new design
Our 3D utilizes 4K technology to deliver a crisp quality to showcase photo realistic animations